GRI
"The GRI designation is an indication of commitment to your industry and to your clients. It is a mark of distinction that sets you apart and gives a clear signal that you are willing to make the effort to become the best in your industry."
Ashley Trautner,
Frankfort, KY







Take Your Last Course On Us!
That's right, if you complete your GRI Designation by the end of 2014, no matter how many courses you have left to take, KREEF will reimburse you the cost of your last GRI course* (1 through 5). When you send in your completed GRI application, KREEF will send you a rebate on your last course. Call 800.264.2185 for details.

GRI Course Schedule

Download a printable GRI Designation Checksheet/Application

Register online (click under "Events")
Mail or fax a paper registration


Early-bird registration (up to 2 weeks prior to course):
► $125 for GRI 1-5 (regular price: $165)
(The GRI specific electives will not be offered in 2013, however, any NAR certification or designation course hours - online or classroom - will count as GRI elective hours, call KAR for more info 800.264.2185).

Current GRI designees:
► Current GRI designees can audit any GRI course (1 through 5) for only $50 (which includes the CE applicable to the course). As courses are updated, new information is added - stay refreshed on the new material. Contact KAR at 800.264.2185 for more information or to register.
Click Here for the AUDIT REGISTRATION FORM - email forms with credit card payment to bbaxter@kar.com
Classroom Policies & Procedures (as set by the Kentucky Real Estate Commission)
---

Why GRI? The benefits of the program:


► Courses count as CE credit in Kentucky (see below for CE hours).
► The program counts toward your broker license.
► No ongoing/annual fees or certification expenses.
► No pre-existing requirements to get started.
► Scholarships available through KREEF to fund the entire program (see below)
► Specific training in key areas of real estate that go beyond that of a 3-hour class.
► An expanded network of real estate professionals that can assist in generating leads and referrals across the state and nation.
► A GRI designation holder typically earns 40% more annually than REALTORS® not holding the designation.

Learn more about the GRI Designation here

---

Courses to obtain your GRI

There are 5 required GRI courses with each course being a 16 hour (two day) course (total of 80 hours). In addition to these courses, students must take 2 additional elective courses which can be any NAR designation/certification course, either online or classroom. The total program must equal or exceed 90 hours and must be completed within 5 years of starting the program. There are other courses that may serve as an equivalency to one of the GRI courses and, conversely, GRI courses may serve as credit for another designation or certification. For information on what courses may be used, please contact KREEF at 800.264.2185. Each GRI course also counts as continuing education and broker hours (credits listed with each course below).

Download the course descriptions

GRI 1: Professionalism in RE - (6 hrs law CE) - Virginia Lawson
Utilizing the REALTOR Code of Ethics and Standards of Practice, the course examines your responsibilities to clients, to customers, to the public and to fellow real estate professionals. The course covers federal and state laws relating to agency, property condition disclosure, anti-trust, fair housing, lead-base paint disclosure, errors and omissions insurance, and other risk-reduction issues.
Counts as 16 hours of GRI credit, NAR ethics requirement, 16 hours of broker license credit, and 6 hours of KREC law CE credit.

GRI 2: Smart Marketing - (3 hrs elective CE) - Mike Gooch
Highlights communications skills, prospecting and farming strategies, competitive market analysis, effective listing presentations, how to better prepare a property for the marketplace, new marketing tools and activities, personal promotions, target marketing, working more effectively with new home builders, time management and goal setting for results.
Counts as 16 hours of GRI credit, 16 hours of broker license credit, and 3 hours of KREC elective CE credit.

GRI 3: Financing the Successful Transaction - (3 hrs elective CE) - Jeff Ratanapool
Covering conventional, FHA, VA, and adjustable rate mortgages, and credit issues that arise in the loan application process, this course will broaden your client's transaction possibilities. The course extends participants' knowledge beyond the "typical" secondary money market loans. Included a recap of certain RESPA rules and regulations and information on tax implications of a residential sale or purchase.
Counts as 16 hours of GRI credit, 16 hours of broker license credit, and 3 hours of KREC elective CE credit.

GRI 4: From Offer to Contract to Closing - (3 hrs law CE and 3 hrs elective CE) - Harry Borders
You'll leave this course equipped with skills to properly prepare offers to purchase, property-listing agreements and other forms to protect the interests of your clients. The course includes an explanation of typical contract terms and conditions for clear communication. Follow the entire negotiation process with strategies used in the original offer, in presentation, and in subsequent counter offers.
Counts as 16 hours of GRI credit, 16 hours of broker license credit, and 6 hours of KREC (3 law and 3 elective) CE credit.

GRI 5: Systems for Success - (3 hrs elective CE) - Heidi Fore
A comprehensive package of tips, checklists, and systems. Topics focus on managing yourself like a business and deal with time management, contact management and transaction management processes. It also highlights marketing techniques and ways to grow your business through different outreach methods. Financial systems and how to construct and manage personal and business budgets will also be explained. How to create effective client presentations using technology like photography and video will be explored. New to the class will be a look into technology systems and how these can be incorporated into your business to cut expenses while making more income.
Counts as 16 hours of GRI credit, 16 hours of broker license credit, and 3 hours of KREC elective CE credit.

GRI electives (listed below) will not be offered in 2013, however, students can take any combination of NAR designation/certification courses in place of GRI elective courses. NAR designation/certification courses must have been taken in the previous 5 years.

Elective: Sales Contracts - (6 hrs law CE) - Virginia Lawson
Elective: RE Investments Made Easy - (3 hrs elective CE) - Frank Weisberg

---

About the Instructors
Download the instructor bios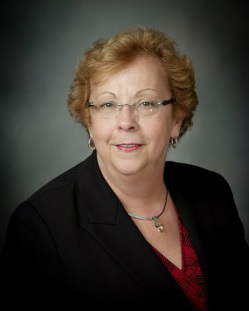 Virginia Lawson
Virginia "Ginny" Lawson has been a practicing attorney since 1984. She has taught real estate pre-license and continuing education classes since 1981 for many providers including colleges, universities and proprietary schools. Ginny earned her bachelor's degree in real estate from Eastern Kentucky University and her juris doctorate from the University of Louisville. Although Ginny has practiced in numerous areas of the law, her focus has always been real estate law. Part of her practice deals with handling cases assigned to her by the errors and omissions insurance carriers that hire her to defend real estate agents who have had lawsuits and KREC complaints filed against them. Many of her classes deal with the issues that have arisen in those cases, because it seems that the same issued keep coming up over and over. Ginny has authored five books, including Kentucky Real Estate Law, Sales Contracts for the Real Estate Professional, AMP Real Estate Exam Preparation, Kentucky Real Estate License Law Tutorial, and Law of Agency. She has written numerous articles that have been published in newspapers, newsletters, professional journals, and trade publications.


Mike Gooch
In addition to being an accomplished auctioneer, Mike is also a real estate broker, a certified instructor for the KY Real Estate Commission, a motivational speaker and has served on the Board of Directors for the Lexington Bluegrass Association of Realtors. For the last ten years, he has focused mostly on the art of selling real estate at auction. He has now sold literally hundreds of properties using the tried and true method of selling real estate at auction as well as mini-horses, automobiles and fine antiques. After meeting him, you will see how his energetic and positive attitude has helped him to rise to the very top of his profession. While attending the University of Kentucky, Mike was licensed as an auctioneer apprentice in 1989. Working weekends, he served a 4 year tutelage under Jessamine County's premier auctioneer, Col. Harlan Veal Sr. It has truly been a labor of love and he has completely enjoyed every step of the way since his adolescent days as a young auctioneer.


Jeff Ratanapool
Jeff joined Century Mortgage in 1997 and opened the first satellite office in Lexington, KY in March of 1998. Since that time, Century Mortgage has grown to 6 regional offices, 12 satellite offices and is licensed in 13 states. Last year, the Century Mortgage Corporation closed over 900 Million in residential mortgages. He has personally originated and closed over 850 million in home loans since 1997, so it is easy to see why Jeff earned the title of President in 2010, where he continues to lead and grow. Jeff began teaching finance classes for the Louisville and Lexington-Bluegrass Association Board of Realtors prior to becoming a GRI instructor, which he has done for past ten years. He is a committed businessman and family man with a wife and two daughters. He is extremely disciplined, focused and makes time for the important things. In addition, Jeff is committed to giving back to his community in many different forms. He has served or is serving on the boards of directors for Kentucky Easter Seals, Louisville Easter Seals, Louisville Homebuilders Association, Affordable Housing task force, Political Action Committee, JCPS/Stopher Elementary School and the Fern Creek High School Alumni Association.


Harry Borders
Harry graduated from the University of Louisville with a bachelors degree in Electrical Engineering in 1988, with honors. He went on to graduate in the top 10% of his class at the University of Kentucky College of Law. Harry has practiced real estate law in his family firm of Borders & Borders in Louisville since 1991. The firm's focus is real estate closings, setting up small businesses, wills, and estates. Harry and his firm make volunteer work a priority. Borders & Borders has closed every single closing for both Habitat for Humanity of Louisville and the Fuller Center For Housing of Louisville since both organizations have begun. In addition, Harry travels annually to Central America to build homes for families in need. Harry has taught real estate law to Realtors throughout Kentucky for nearly 20 years. He consistently receives very high remarks from his students. Harry's goal is to keep Realtors up to date on the constant changes in the industry while making the time pass quickly with his enthusiasm and humor. You will come away from his classes with many new skills and hopefully a few laughs at the same time.


Heidi Fore
Heidi knows what makes a house sell. As the leader of growing brokerages in both Louisville and northern KY, she has heped over 400 people through the home buying process. Heidi attended Xavier University where she graduated Magna Cum Laude in three years with a degree in Business Administration, majoring in marketing. In 2002, she began her real estate career in Louisville, Kentucky and was quickly recognized for her success. In 2006 she was named one of the top 50 "Realtors on the Rise" in the nation by RIS Media. In 2007 REALTOR Magazine profiled her as one of their 30 Under 30 - 30 Realtors Under 30 Years Old. Then the National Association of Realtors chose her out of all the 30 Realtors in the country to speak at their national conference, to teach marketing and technology at the national convention. She has also been a writer for a monthly column in the RealtySuccess Magazine and is the author of How to Buy a Home in Louisville, Kentucky.

---

What is GRI?

The GRI, Graduate REALTOR® Institute, designation is the most recognized professional designation available to real estate professionals nationwide. REALTORS® who have earned the GRI designation demonstrate a keen understanding of real estate transaction operations. GRI designees are recognized as educated, career professionals that have made the commitment to provide a high level of professional services to clients by securing a strong educational foundation.

---
To apply for the GRI designation, you must:

► Be a member in good standing of your local, state and National Association of REALTORS®.
► Complete a total of 96 classroom hours: includes the GRI 1-5 courses (80 hours) and 16 approved GRI elective hours (can also be any NAR designation/certification course).
► Pass the GRI courses with a grade of 70% or higher.
► Complete a GRI Designation Application. Call 800.264.2185 for details.
► Questions about transferring credits from another state? Courses are occasionally approved on a case by case basis. Call 800.264.2185 for details.
---

GRI Scholarship

Would you like $1000 towards the completion of your GRI Designation? The Kentucky Real Estate Education Foundation provides an annual GRI Scholarship. This fund will assist a REALTOR® member in pursuit of the GRI designation.

Download a scholarship application

---

2011/12 GRI Graduates

For the complete list of graduates for 2011,
click here
.
For the complete list of graduates for 2012,
click here.
---

Social Neworking for GRI

Facebook group

LinkedIn group

* Rebate equal to the early-bird registration price.